| | |
| --- | --- |
| | HamRacer |
The hands-on software for passionate CW and SSB contesters. It contains the world-unique synthesized voice keyer.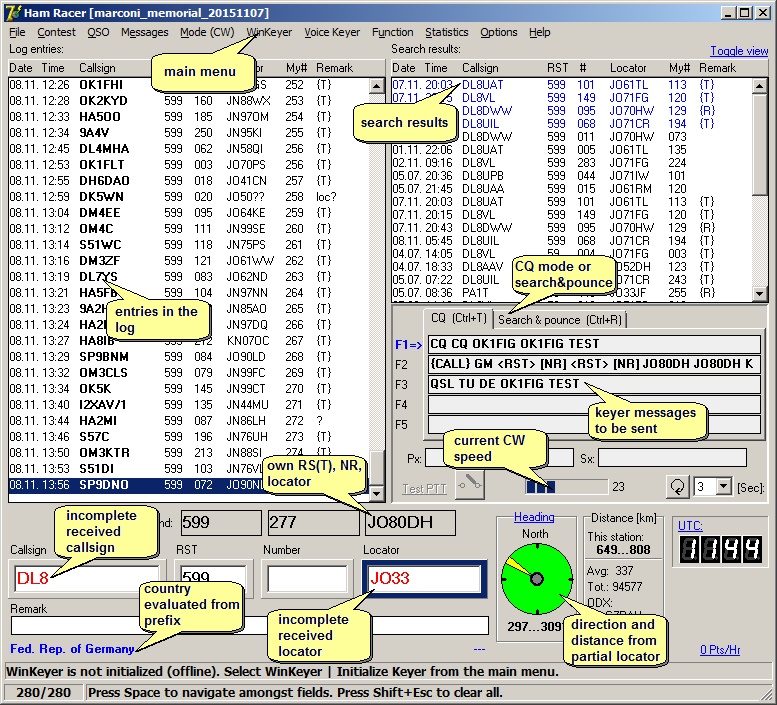 Download HamRacer - latest version
Download the file Setup_HamRacer1.zip. Unzip the file. Run Setup_HamRacer1.exe to install the software. You may need to run it "as administrator".
Due to the contemporary "security disease" you may get various threat alerts. Ignore them - this software doesn't contain any viruses.
Any questions? Join the Yahoo discussion group: groups.yahoo.com/group/hamracer
Version history (last entry first)

Version
Date of Release
Changes
Remark
1.1.0.0
Jan 12th, 2018
Implemented the possibility to control PTT through DTR/RTS signals on a (virtual) COM port.
1.0.0.4
Jan 2nd, 2018
Minor fixes and enhancements.
1.0.0.3
Jan 1st, 2018
Fixed "stack overflow" problem when connected WinKeyer.
Tested in Stew Perry contest.
1.0.0.1
Dec 22th, 2017
First version released to beta testers.